Sika Monotop 438R Pourable Repair Mortar 25kg Bag
POURABLE / CASTABLE REPAIR MORTAR
DESCRIPTION
Sika MonoTop®-438 R is a one component, prebagged, pourable, self-compacting fast hardening repair mortar meeting the requirements of class R4 of EN 1504-3.
USES
Suitable for restoration work by recasting (Principle 3, method 3.2 of EN 1504-9).
Repair of spalling and damaged concrete in buildings, bridges, infrastructure and superstructure works.
Suitable for structural strengthening (principle 4, method 4.4 of EN 1504-9).
Increasing the bearing capacity of the concrete structure by adding mortar▪
Suitable for preserving or restoring passivity (principle 7, method 7.1 and 7.2 of EN 1504-9).
Increasing cover with additional mortar and replacing contaminated or carbonated concrete.
Rapid repair of concrete on buildings and civil engineering structures for areas including beams, balconies, columns, stairs, decks, walls, etc.
CHARACTERISTICS / ADVANTAGES
Class R4 of EN 1504-3
Self compacting micro-concrete
Very good flow properties
Application up to 500 mm thickness (see notes on'Layer Thickness')
Rapid strength development
Early removal of formwork (within ~4 hours at +20°C)
Good adhesion
Low shrinkage
Finished surface can be painted after formwork is removed
APPROVALS / STANDARDS
Identification and performance testing for concrete repair material according to AFNOR standard P 18-840. Reports of CEBTP, France 03/B114-6-494 and -499.
PRODUCT INFORMATION
Chemical Base Cement blend, selected aggregate and additives.
SIZE: Packaging 25 kg bag
Appearance / Colour Grey powder
Shelf Life Six (6) months from date of production when stored as stated.
Storage Conditions Store in undamaged and unopened, original sealed containers, in dry conditions at temperatures between +5°C and +30°C.
Density Fresh mortar density: ~ 2.3 kg/l (wet)
Maximum Grain Size Dmax: 5 mm maximum
CODE: N3068219
(N3068219)
Be The First To Review This Product!
Help other GFC fasteners and construction products users shop smarter by writing reviews for products you have purchased.
Others Also Bought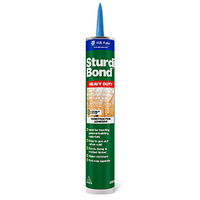 Sika HBF Sturdibond 375ml Cartridge
$9.18
excl GST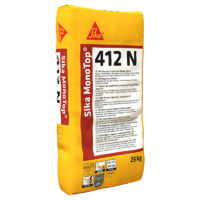 Sika Monotop 412N Repair Mortar 25kg Bag
$102.17
excl GST
Related Products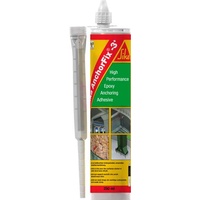 Sika Anchor Fix 3 250ml Cartridge
$53.43
excl GST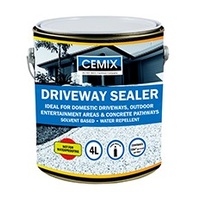 $364.55
excl GST
Sika Formol Concrete Form Release Oil 5ltr
$37.23
excl GST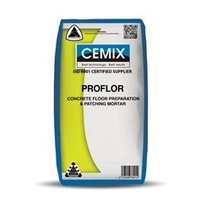 $53.85
excl GST
$11.25
excl GST
$11.25
excl GST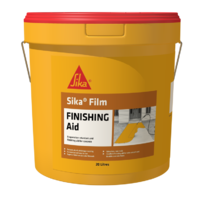 Sika SikaFilm Evaporation Retarder 20ltr
$171.82
excl GST