Lumberlok MGS Multigrip 38mm x 38mm x 125mm Stainless Steel
LUMBERLOK Multigrip are a multipurpose product that can be bent into any of five combinations. One product provides for all alternatives with the bending slot enabling easy on-site bending. Size 125mm high x 38mm flanges. Fix with LUMBERLOK Stainless Steel Product Nails 30mm x 3.15mm diameter, or Type 17-14g x 35mm Hex Head Stainless Steel Screws.
Stainless steel grade 304
Corrosion resistant
Fix with stainless steel Product nails 30 mm long x 3.15 mm diameter
Materials: 0.9mm Stainless Steel 304
Specification:
Can be bent onsite into any of five combination giving high versatility.
Code: SSMG
Brand: Lumberlok
Product Type: Multi-grip Timber Connector
Length: 125 mm
Flange Length: 38 mm
Material: 304 Stainless Steel
Pack Size: 1/Pack
(SSMG)
Be The First To Review This Product!
Help other GFC fasteners and construction products users shop smarter by writing reviews for products you have purchased.
Others Also Bought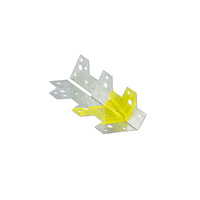 Lumberlok MG Multigrip 38mm x 38mm x 125mm
$1.04
excl GST
Related Products
Lumberlok JH47120 Joist Hanger 47mm x 120mm
$3.13
excl GST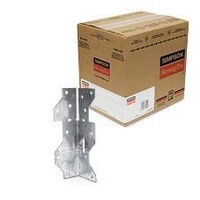 Simpson Strong Tie A35 Multigrip 35mm x 35mm x 115mm
$0.94
excl GST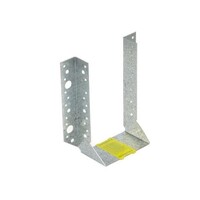 Lumberlok JH95165 Joist Hanger 95mm x 165mm
$7.51
excl GST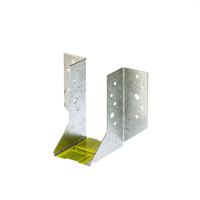 Lumberlok JH4790 Joist Hanger 47mm x 90mm
$2.72
excl GST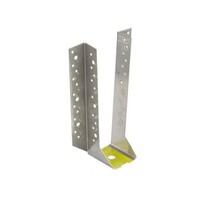 Lumberlok JH47190 Joist Hanger 47mm x 190mm Stainless Steel
$10.37
excl GST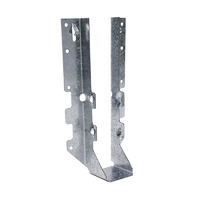 Lumberlok IBHF24090 I-Beam Hanger 240mm x 90mm
$11.98
excl GST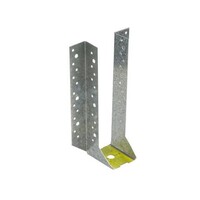 Lumberlok JH47190 Joist Hanger 47mm x 190mm
$4.42
excl GST