Sika Damp Stop 4litre
TWO PART WATER BASED MOISTURE BARRIER EPOXY COATING FOR CONCRETE AND MASONRY
WALLS AND FLOORS
DESCRIPTION
Sika® Damp Stop provides a moisture barrier for interior and exterior concrete or masonry surfaces. This prevents ingress of water vapour and will protect linings and furnishings.
USES
Sika® Damp Stop is designed for sealing concrete and masonry walls and floors from moisture or rising damp. Sika® Damp Stop is not designed to be crack bridging and will not stop flowing water.
CHARACTERISTICS / ADVANTAGES
▪ Water based - easy to apply
▪ Dries in 4 hours
▪ Non-toxic and odourless
▪ Can be applied to damp or fresh concrete
▪ Moss and mould resistant
APPROVALS / STANDARDS
Hydrostatic pressure tested to ASTM1306C-05A - exceeds 45psi or 310kPa.
Water Vapor Transmission rate tested to ASTM E96/E at <0.28 g/h/m².
PRODUCT INFORMATION
Packaging 4 litre unit (A + B)
Colour White when mixed.
Shelf Life Twelve (12) months when stored as stated.
Storage Conditions Store in unopened original containers in cool dry conditions.
Density Mixed 1.10 kg/litr
CODE: N30449444
(N30449444)
Be The First To Review This Product!
Help other GFC fasteners and construction products users shop smarter by writing reviews for products you have purchased.
Others Also Bought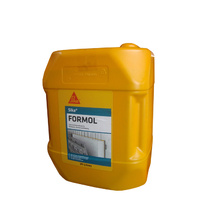 Sika Concrete Form Release Oil 20L
$145.97
excl GST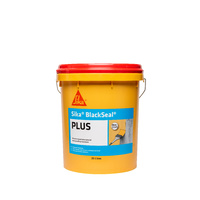 $43.60
excl GST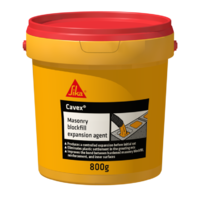 Sika Cavex Expansion Agent 800g
$27.28
excl GST
Related Products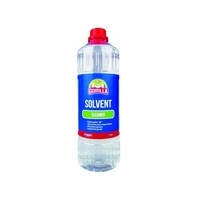 Soudal Gorilla Solvent Cleaner 1ltr
$12.82
excl GST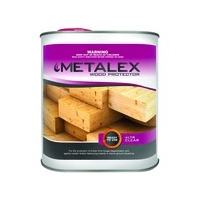 Soudal Metalex Wood Protector Clear 4ltr
$168.58
excl GST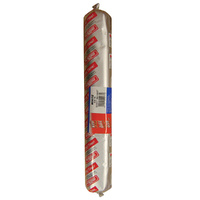 Soudal Gorilla MS Sealant White 600ml Sausage
$26.00
excl GST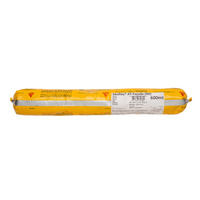 Sika Sikaflex AT Facade Black 600ml Sausage
$29.82
excl GST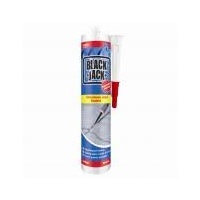 Soudal Gorilla Black Jack 310ml Cartridge
$16.18
excl GST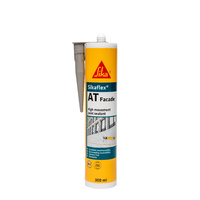 Sika Sikaflex AT Facade White 300ml Cartridge
$18.18
excl GST