Sika Nailbond SB 375ml Cartridge
DESCRIPTION
Nailbond® SB Original is a flexible, extreme strength, no drip, no slump, easy to use gap filling heavy duty construction adhesive.
USES
It is designed for bonding a wide range of wallboards, panels and flooring to timber or metal studs, framing or joints. It is also suitable for bonding timber, particle board flooring, plywood, tiles, architraves, mouldings, metal or aluminium door/step strips, and many other common building materials.
CHARACTERISTICS / ADVANTAGES
Extremely strong bond
Non‐slump and non‐drip, even in overhead situations
Interior or exterior
Suitable for LOSP and CAA treated timbers
Gap filling
Very good initial tack
Still flexible when cured, will accommodate normal movement
Suitable for most wallboard types – see limitations
Guns easily in cold temperatures
PRODUCT INFORMATION
Chemical Base Non‐slumping solvent based adhesive
Packaging 375 ml standard cartridge, carton of 8 or 20 cartridges
Colour Beige
Shelf Life Twelve (12) months from date of production when stored as stated.
CODE: N30494580
(N30494580)
Be The First To Review This Product!
Help other GFC fasteners and construction products users shop smarter by writing reviews for products you have purchased.
Others Also Bought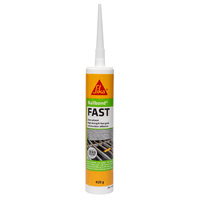 Sika Nailbond PB 375ml Cartridge
$8.46
excl GST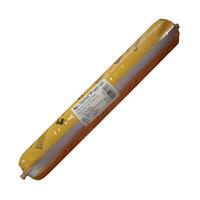 Sika Nailbond Premium 600ml Sausage
$16.46
excl GST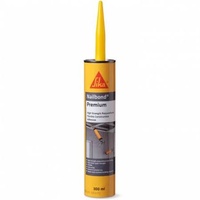 Sika Nailbond Premium 300ml Cartridge
$12.82
excl GST
Related Products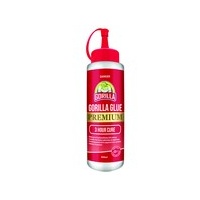 Soudal Gorilla Glue Premium 3 Hour Cure 500ml
$26.54
excl GST
Bostik Shower Grip 320ml Cartridge
$8.02
excl GST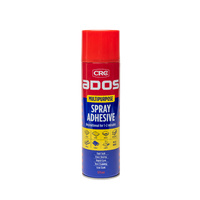 $24.41
excl GST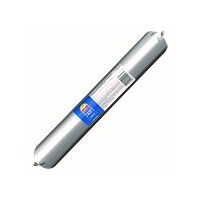 Soudal Gorilla 240FC MS Adhesive White Sausage 600ml
$22.06
excl GST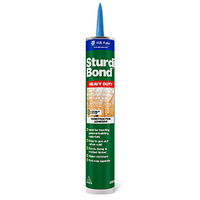 Sika HBF Sturdibond 375ml Cartridge
$9.18
excl GST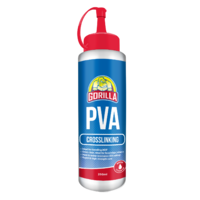 Soudal Gorilla Crosslinking PVA 5ltr
$106.36
excl GST