Sika Sikaflex Construction AP 600ml Sausage
SEALANT FOR CONCRETE AND MASONRY FACADES
DESCRIPTION
Sikaflex® Construction AP is a 1-component, moisturecuring, elastic joint sealant.
USES
Sikaflex® Construction AP is designed for movement and connection joints on porous substrates as well as indoor and outdoor general sealing applications.
CHARACTERISTICS / ADVANTAGES
▪ Movement capability of ± 25% (ASTM C 719)
▪ Good workability
▪ Good adhesion to many substrates
ENVIRONMENTAL INFORMATION
▪ LEED® EQc 4.1
▪ SCAQMD, Rule 1168
▪ BAAQMD, Reg. 8, Rule 51
APPROVALS / STANDARDS
▪ ISO 11600 F 25 LM
▪ ASTM C 920 class 25
PRODUCT INFORMATION
Chemical Base Polyurethane
Packaging 600 ml foil pack, 20 foil packs per box
Colour Concrete grey
Shelf Life Sikaflex® Construction AP has a shelf life of 12 months from the date of production, if it is stored in undamaged, original, sealed packaging, and if the storage conditions are met.
Storage Conditions Sikaflex® Construction AP shall be stored in dry conditions, where it is protected from direct sunlight and at temperatures between +5 °C and +25 °C.
CODE: N30519848
(N30519848)
Be The First To Review This Product!
Help other GFC fasteners and construction products users shop smarter by writing reviews for products you have purchased.
Others Also Bought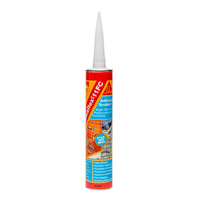 Sika Sikaflex 11 FC Grey 310ml Cartridge
$31.72
excl GST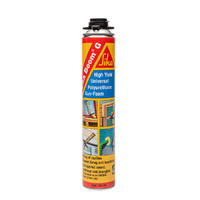 Sika Sikaboom G Foam 750ml screw on
$24.14
excl GST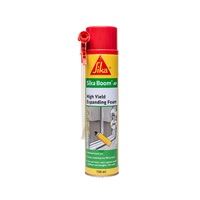 Sika Sikaboom Foam Polyurethane DIY 750ml Can
$26.95
excl GST
Related Products