Tusk Cup Grinding Wheel L Turbo GLT180 180 x 8 x 22.23
DESCRIPTION: For fast, aggressive stock removal. Designed for use on your angle grinder to get close to edges with minimal sweep marks. The grinding cup to use when you are wanting to grind down high patches to the desired level. Premium Middle Bond - 30/40 grit high quality diamond for reliability and speed. Aggressive "L" shaped segments are specifically engineered to produce the desired results (aggressively removing concrete surfaces and other hard construction products). Open air ducting enables cooler operation than other cup wheels, providing fast stock removal and longer grinding life.
TYPICAL USES: Grinding concrete
TOOL: Angle Grinder
SIZE: 180x8x22.23
PRODUCT CODE: TGLT180
(TGLT180)
Be The First To Review This Product!
Help other GFC fasteners and construction products users shop smarter by writing reviews for products you have purchased.
Others Also Bought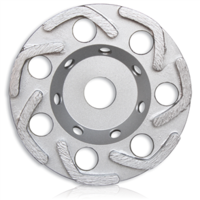 Tusk Cup Grinding Wheel L Turbo GLT105 105 x 8 x 22.23/16
$90.63
excl GST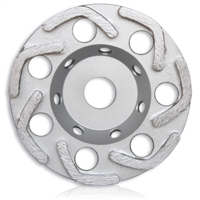 Tusk Cup Grinding Wheel L Turbo GLT125 125 x 8 x 22.23
$113.11
excl GST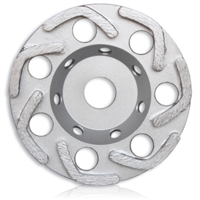 Tusk Cup Grinding Wheel Double Row GDC180 180 x 8 x 24T x 22.3
$189.98
excl GST
Related Products