Lumberlok JH47120 Joist Hanger 47mm x 120mm
The Lumberlok JH47120 Joist Hanger are designed to be used where a strong rigid joint is required between timbers joining together at 90 deg. This makes its use in connecting floor joists to beams, trusses or rafters and beams/bearers commonplace. This hangar has been galvanised with zinc after manufacture which gives it a level of corrosion resistance. This hangar can be used in exterior applications where moisture may occur, including coastal zones. It is recommended that this joist hangar is fixed using 30 mm x 3.15 mm nails or Type 17 - 12 g x 35 mm screws.
Multi-use bracket suitable for gauged 47 mm thick timber up to 200 mm deep
Galvanised for corrosion protection
5 nails required per flange (4 flanges per hanger)
2 screws required per flange
Specification:
Ideal for connecting timbers which are at perpendicular angles.
Code: JH47120
Brand: Lumberlok
Product Type: Joist Hanger
Length: 120 mm
Width: 47 mm
Thickness: 1.55 mm
Material: Zinc Galvanised Steel
Comes With: Nails, Screws and Cleats
Pack Size: 1/Pack
(JH47120)
Be The First To Review This Product!
Help other GFC fasteners and construction products users shop smarter by writing reviews for products you have purchased.
Others Also Bought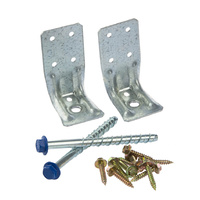 Lumberlok Gib Handibrac Pair with Bolts
$19.18
excl GST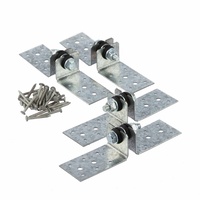 Lumberlok GIBQTIE Quiet Ties Bag 4
$39.09
excl GST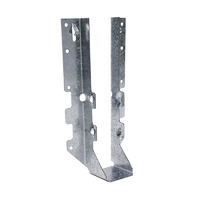 Lumberlok IBHF24090 I-Beam Hanger 240mm x 90mm
$9.98
excl GST
Related Products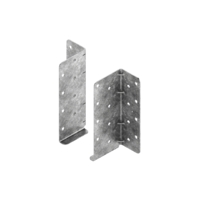 Lumberlok Split Hanger 140mm Pair
$9.91
excl GST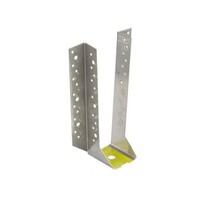 Lumberlok JH47190 Joist Hanger 47mm x 190mm Stainless Steel
$8.64
excl GST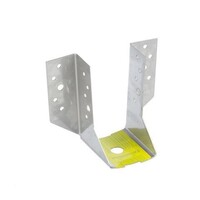 Lumberlok JH4790 Joist Hanger 47mm x 90mm Stainless Steel
$5.35
excl GST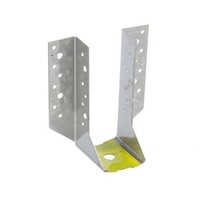 Lumberlok JH47120 Joist Hanger 47mm x 120mm Stainless Steel
$6.82
excl GST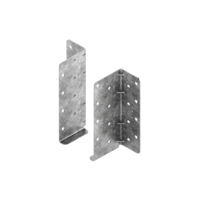 Lumberlok Split Hanger 180mm Pair
$11.00
excl GST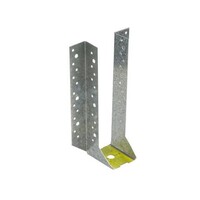 Lumberlok JH47190 Joist Hanger 47mm x 190mm
$3.68
excl GST