Sika Nailbond Fast 420g Cartridge
DESCRIPTION
Nailbond® Fast is a premium, water based, multi purpose construction adhesive providing strong initial grab and high bond strength.
USES
Panels to wall studs
Fibre cement, plywood, particleboard and strip flooring to joists
Polystyrene wall panels
Architraves, trims and skirting boards to walls
Loose tiles back onto walls
CHARACTERISTICS / ADVANTAGES
Can be repositioned for up to 60 minutes after application
Easy to use, easy clean up
Reduces squeaking associated with nail ride in floors
Can be painted with water-based coatings
Can bridge gaps up to 9 mm
High bond strength, with particularly strong adhesion to metal
Fast initial grab – minimises slippage on vertical surfaces
Reduces number of mechanical fasteners required to install floors or walls.
Zero solvent* – low odour and no fumes
Low V.O.C.** (Volatile Organic Compounds)
High heat resistance
Flows easily at all temperatures
APPROVALS / STANDARDS
AS2329-1980, "Mastic Adhesives for Fixing Wallboards"
**Nailbond® Fast has been independently tested for V.O.C. content, as a general purpose construction and wallboard adhesive for the purpose of Green Star rating. Certificate ref. F0909-12.
PRODUCT INFORMATION
Packaging Packaged in 300ml (420g) cartridges, 12 cartridges per box.
Colour Pale brown
Shelf Life Two (2) years in unopened original sealed packaging when stored according to the conditions stated below.
CODE: N30445082
(N30445082)
Be The First To Review This Product!
Help other GFC fasteners and construction products users shop smarter by writing reviews for products you have purchased.
Others Also Bought
Bostik Tuf as Nails General Purpose 375ml Cartridge
$5.96
excl GST
Bostik Gold Ultra Adhesive 375ml Cartridge
$7.36
excl GST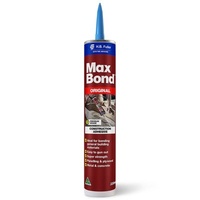 Sika HBF Maxbond 375ml Cartridge
$8.09
excl GST
Related Products
Bostik Gold Ultra Adhesive 375ml Cartridge
$7.36
excl GST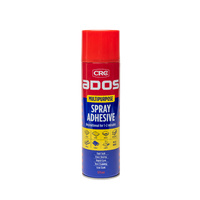 $24.41
excl GST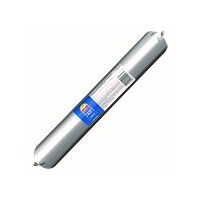 Soudal Gorilla 240FC MS Adhesive White Sausage 600ml
$22.06
excl GST
Bostik Shower Grip 320ml Cartridge
$8.02
excl GST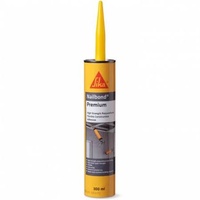 Sika Nailbond Premium 300ml Cartridge
$12.82
excl GST
Soudal Gorilla Aliphatic PVA Wood Glue 4ltr
$79.50
excl GST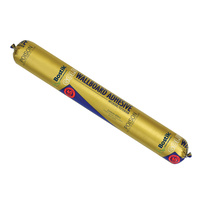 Bostik Gold Wallboard Original Glue 600ml Sausage
$9.18
excl GST