Sika Rugasol MH Extra Surface Retarder 20ltr
CONCRETE SURFACE RETARDER FOR CONSTRUCTION JOINTS
DESCRIPTION
Sika® Rugasol® MH Extra has been specifically designed and formulated for obtaining a clean exposed aggregate finish at the face of construction joints where concrete with strengths in excess of 20 MPa are used. (For concrete strengths less than 20 MPa, use Sika® Rugasol MH.)
Sika® Rugasol® MH Extra is applied directly to steel or timber formwork prior to the placement of concrete to achieve a clean and uniform depth of aggregate exposure. Sika® Rugasol® MH Extra retards the setting process of cement on the surface of concrete in contact with the treated formwork to a depth of approx. 3 – 5 mm.
USES
Sika® Rugasol® MH Extra is used to achieve an excellent 'keyed' surface on vertical construction joints where positive bonding is required between existing and newly poured concrete
It can also be used to achieve decorative architectural finishes on concrete with strengths above 20 MPa.
CHARACTERISTICS / ADVANTAGES
Using Sika® Rugasol® MH Extra to obtain a mechanical key at construction joints eliminates the costly expense of bush hammering, scabbling or sandblasting
Aggregate exposed using Sika® Rugasol® MH Extra remains unbroken and firmly embedded in the concrete, ensuring that a strong bond is achieved at the construction joint between existing and new concrete.
PRODUCT INFORMATION
Chemical Base Solvent based emulsion
Packaging 20 litre non returnable containers
Appearance / Colour Dark pink emulsion
Shelf Life Twelve (12) months when stored as stated.
CODE: N30450404
(N30450404)
Be The First To Review This Product!
Help other GFC fasteners and construction products users shop smarter by writing reviews for products you have purchased.
Others Also Bought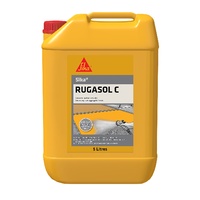 Sika Rugasol C Surface Retarder 20ltr
$139.09
excl GST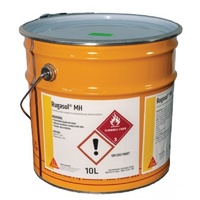 Sika Rugasol MH Extra Surface Retarder 10ltr
$207.87
excl GST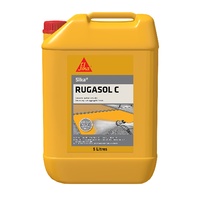 Sika Rugasol C Extra Surface Retarder 20ltr
$166.36
excl GST
Related Products