Sika Cavex Expansion Agent 800g
EXPANSION AGENT FOR MASONRY INFILL AND GROUT INJECTIONS
DESCRIPTION
Cavex® is an expansion agent containing a blend of
aluminium powder and other ingredients and is used
in cement grouting situations wherever a controlled
expansion to compensate for water loss and plastic
settlement is required. Cavex® has been formulated
for use in Portland cement grouts and masonry blockfill to provide expansion after placement of grout, before initial set occurs.
USES
Cavex® is ideal for all types of cement based grouts where a post placement volume increase of the wet mix is desirable to maintain adhesion to all adjacent surfaces. Applications range from neat cement / water grouts through to masonry blockfill. Typical uses are:
Ready mixed grout for blockwork, brickwork cavities
Neat cement grouting for cable ducts, ground anchors, stabilisation work, etc.
Sand / cement mixes for grouting behind tunnel linings, pipe sleeves, etc.
CHARACTERISTICS / ADVANTAGES
Eliminates plastic settlement in the grouting mix
Produces a controlled expansion before initial setting.
As porous masonry blocks absorb water from the grout the plastic expansion maintains a contact pressure at the interface until the blockfill starts setting.
The blockfill can then bond with the masonry unit to become a composite structure
Provides improved bond between hardened masonry blockfill and both the reinforcement and inner surfaces of the masonry cells
Provides a volume increase to wet mixes - helping to fill voids in tunnel linings, cable ducts, etc.
Eliminates the need for revibration - enabling grout lift height limitations to be relaxed, as allowed for in the NZ Masonry Filling Standards
Produces a stable and plastic grout - prevents the upward movement of bleedwater which would otherwise become trapped underneath the lower faces of reinforcement and other projections.
PRODUCT INFORMATION
Packaging 800 g pots
Appearance / Colour Silver grey powder
Shelf Life Six (6) months when stored according to stated conditions.
Storage Conditions Store in unopened, original containers in cool dry conditions below +25°C.
Total Chloride Ion Content Nil
CODE: N30447520
(N30447520)
Be The First To Review This Product!
Help other GFC fasteners and construction products users shop smarter by writing reviews for products you have purchased.
Others Also Bought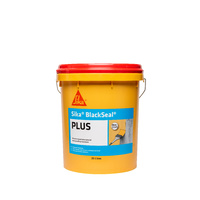 $43.60
excl GST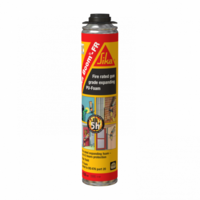 Sika Boom FR Fire Retardant Polyurethane Foam Screw On 750ml Can
$53.05
excl GST
Related Products