Sika Rugasol MH Surface Retarder 10ltr
CONCRETE SURFACE RETARDER FOR HORIZONTAL AND VERTICAL SURFACES
DESCRIPTION
Sika® Rugasol® MH is a surface retarder used mainly for on site exposed aggregate work. It is used to expose aggregate on formed Portland cement based concrete surfaces, both vertical and horizontal. Sika® Rugasol® MH is used where concrete strengths are less than 20 MPa. (For concrete strengths greater than 20 MPa, use Sika® Rugasol® MH Extra.) Sika® Rugasol® MH retards the setting process of cement on the surface of concrete in contact with the treated formwork to a depth of approx. 3 - 5 mm.
USES
Sika® Rugasol® MH provides an efficient, economical method of obtaining a rough bonding surface without the need of hacking, chipping or sandblasting.
It can be painted directly onto formwork for:
▪ Walls
▪ Ceilings
▪ Vertical construction joints
▪ Precast panels
CHARACTERISTICS / ADVANTAGES
Sika® Rugasol® MH dries on the formwork to form a tough, water-insoluble, abrasion resistant film. It is not affected by light foot traffic or by light showers. Forms may be coated before or after erection. Reinforcing steel is placed as usual. The depth of retardation depends upon the thickness of the coating, the time elapsed before the retarder is removed, the cement content and the quantity of water in the mix. The ambient temperature will also affect the depth of retardation.
Advantages:
It can provide a decorative architectural finish to precast or insitu concrete surfaces.
Can be applied to most types of clean formwork such as steel, timber, plywood, etc.
Can be used in conjunction with Sika® Rugasol® C to provide constant aggregate exposure to both vertical and horizontal surfaces.
PRODUCT INFORMATION
Chemical Base Solvent based emulsion
Packaging 10 litres
Appearance / Colour Pale red liquid
Shelf Life Shelf life is at least one (1) year
CODE: N30493092
(N30493092)
Be The First To Review This Product!
Help other GFC fasteners and construction products users shop smarter by writing reviews for products you have purchased.
Others Also Bought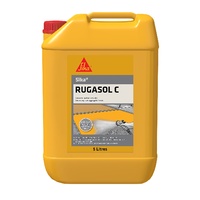 Sika Rugasol C Surface Retarder 20ltr
$139.09
excl GST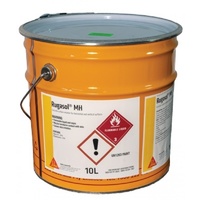 Sika Rugasol MH Extra Surface Retarder 20ltr
$432.64
excl GST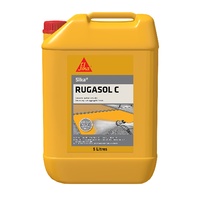 Sika Rugasol C Extra Surface Retarder 20ltr
$166.36
excl GST
Related Products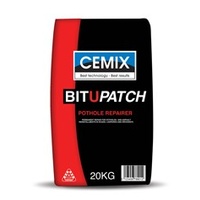 $49.20
excl GST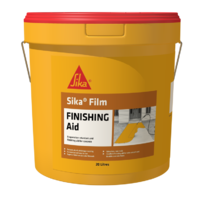 Sika SikaFilm Evaporation Retarder 20ltr
$171.82
excl GST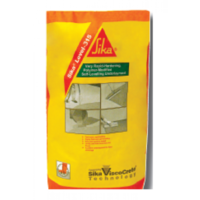 Sika 315F Fibre Reinforced Levelling Compound 25kg Bag
$121.50
excl GST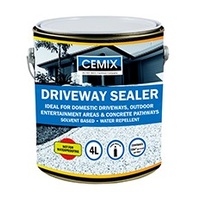 $364.55
excl GST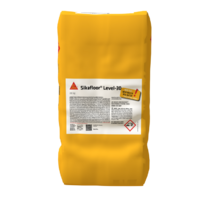 Sika Sikafloor Level 30 20kg Bag
$94.40
excl GST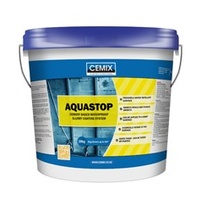 $58.47
excl GST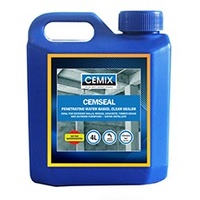 Cemix Cemseal Concrete Sealer Water Based 4ltr
$97.58
excl GST